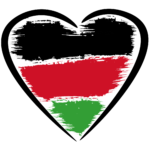 Vision of OneHeartMalawi
Foremost, all sincere help for Malawi is wonderful. But how do we, the OneHeartMalawi foundation, distinguish ourselves from other foundations?
Focus on the root of problems.
Many volunteer projects are focused on orphans and people with HIV/AIDS. These are of course important matters, but the OneHeartMalawi foundation wants to tackle these problems at its source. By raising people's living standards, we hope to prevent rather than combat HIV/AIDS and thus the risk of orphans.
Focus on sustainability of projects.
Most projects in Malawi are dependent on reoccurring donations, making them unsustainable in the long run. As soon as the donations stop coming in, the project and help discontinue as well. With this foundation, we want to commit ourselves to sustainable projects that can provide lasting help with an initial investment.
Focus on young adults.
Most projects are focused on the education of young children. Primary education is of extreme importance. However, by far most children cannot continue after primary or secondary school to study or learn a vocation. Young adults who, despite their primary education, cannot achieve their full potential and therefore miss out on opportunities for a better future. We want to dedicate ourselves to these young adults.
These three core themes of OneHeartMalawi all come together in the project Vocational Training.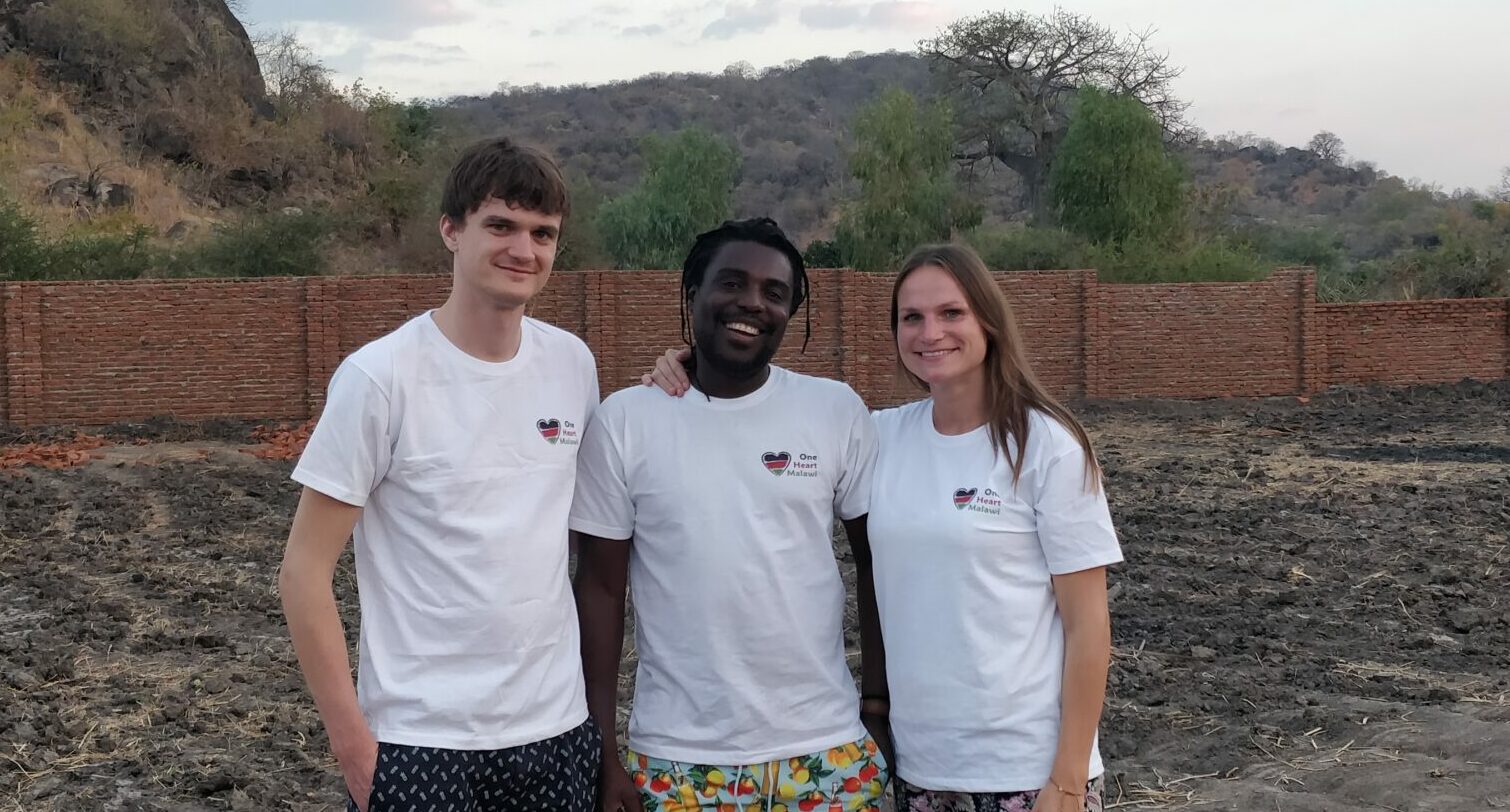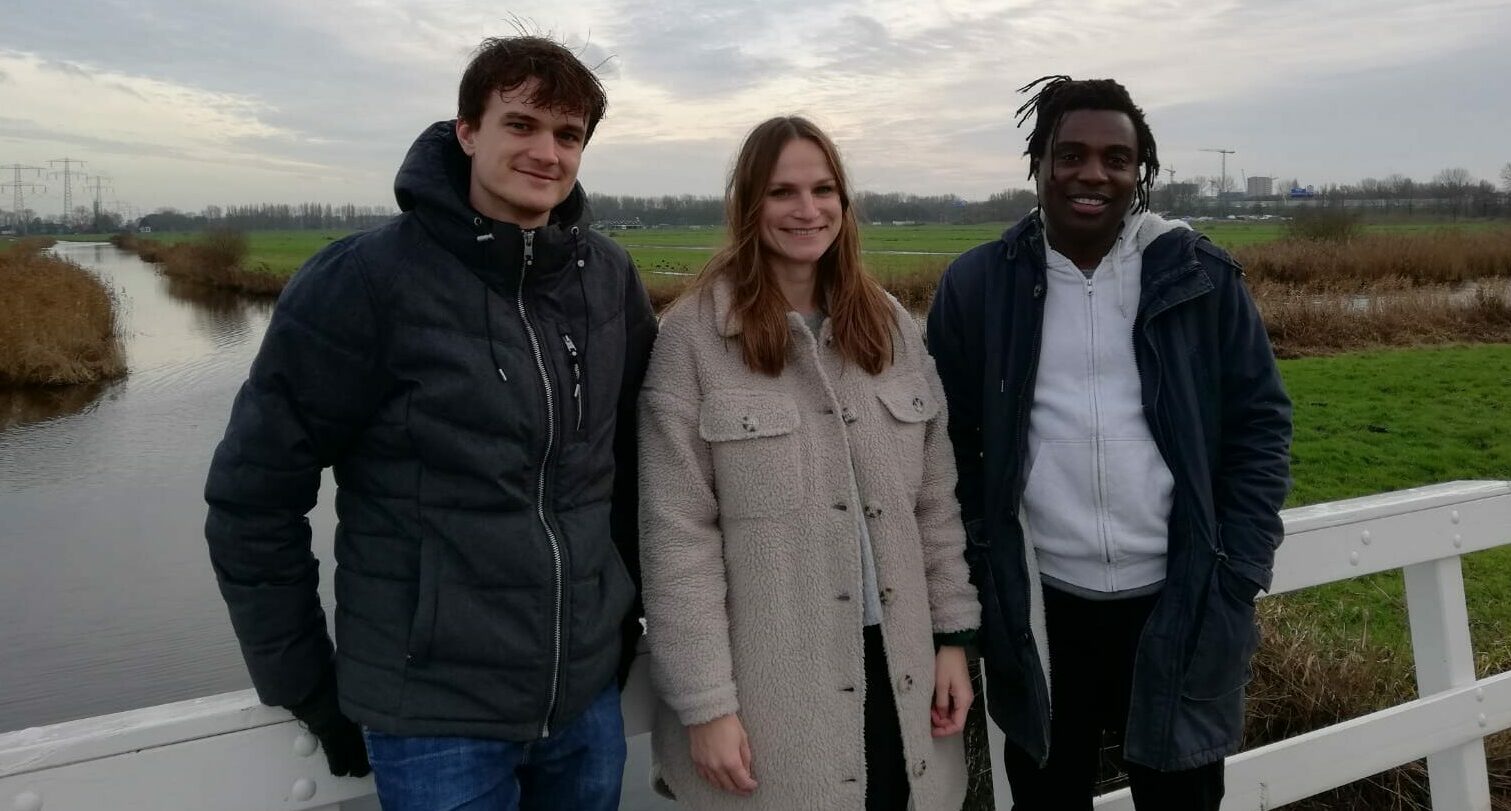 We are Mariska and Johan, born in the Netherlands with many opportunities and choices. Aaron is born in Malawi, where opportunities and choices cannot be taken for granted. Our collective dream is to empower Malawian people in their growth to self-reliance. We would like to tell you more about who we are and our connection with Malawi.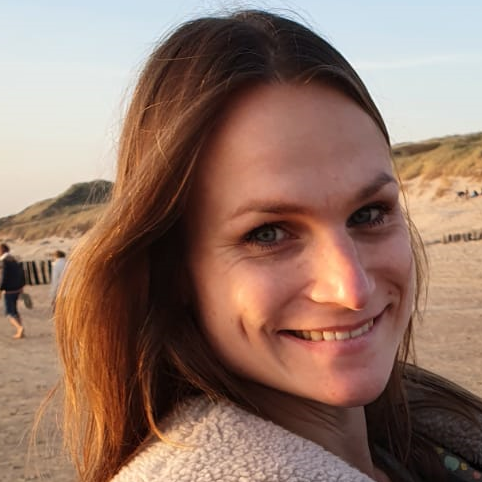 Mariska Pijnenborg
Born November, 8th 1989 in Boxtel, the Netherlands
When Mariska was 9 years old, she was touched when she saw Dutch singer Marco Borsato on TV with his song Speeltuin. The choir in which she sang went to Zwolle to sing with Marco Borsato for 'War Child'. Mariska became a donor and since then she wanted to go to Africa.
When she had the opportunity to go to Africa to volunteer in July 2012, she seized this opportunity with both hands. She went to South Africa, Kwaggafontein for six weeks and supported teaching adults in an ICT & education center. Here she saw what getting a degree meant for the future of adult students. This experience confirmed that this was what she always wanted: to work in Africa. The only thing that was still missing was living closer to the African community.
After obtaining her bachelor's degree in Communication Science and her master's degree in Business Administration, International Management, she decided to do voluntary work again in February 2014. She went to Malawi, Cape Maclear for three months and worked at Chembe Projects. She taught and trained teachers to support the most vulnerable children in the village. This time she lived in a host family among the locals, with an African mother, father, brothers and sister. This was what she always wanted from childhood, a wish came true. Here she lived in the real, pure Africa and immersed herself in the African way of living.
Mariska and Aaron met in Malawi. Aarons observation 'you have a heart', because she volunteered to commit herself to people that were simply born in a country with less opportunities, became fundamental for the name of this foundation. Mariska wanted to stay longer. She had fallen in love with the projects, the people, the country, and meanwhile also with Aaron. The first thing she said when she got back to Amsterdam Schiphol was: "I'm going back".
Mariska started looking for a job in Malawi, but this turned out to be more challenging than she expected. But as Aaron always said, 'where there is a will, there is a way'. Mariska could start a paid job in the capital Lilongwe as the country coordinator for a Dutch foundation. The organization still had to be set up in Malawi. With the help of Aaron, she started looking for projects where volunteers could work through the foundation in Malawi. She also arranged accommodation, planned trips and arranged the necessary papers. Mariska and Aaron were a good team, Mariska with the knowledge she had from the Netherlands and her experience as a volunteer and Aaron with his knowledge of Malawi, the culture and the people. Everything went well and soon they were able to receive the first volunteers. However, the Ebola outbreak threw a spanner in the works. This outbreak was not in Malawi, South East Africa, but elsewhere in North West Africa. So, although the virus was closer to the Netherlands than to Malawi, the number of volunteers fell sharply due to fear of the virus. Unfortunately, Mariska's contract was terminated.
It was not possible to find reasonably paid work in Malawi and that is why Mariska and Aaron decided to work and live in the Netherlands for the time being and try to give support from the Netherlands to people in Malawi. Mariska moved back to the Netherlands in February 2015 and went to live in Amsterdam. After traveling back and forth to Malawi for a little over a year to see each other, Aaron came to the Netherlands in June 2016. In July 2020, Mariska and Aaron had a son, Liam. Now, Mariska worked as a participation coach at a foundation that is committed to help vulnerable people in Amsterdam, before leaving to Malawi with Aaron.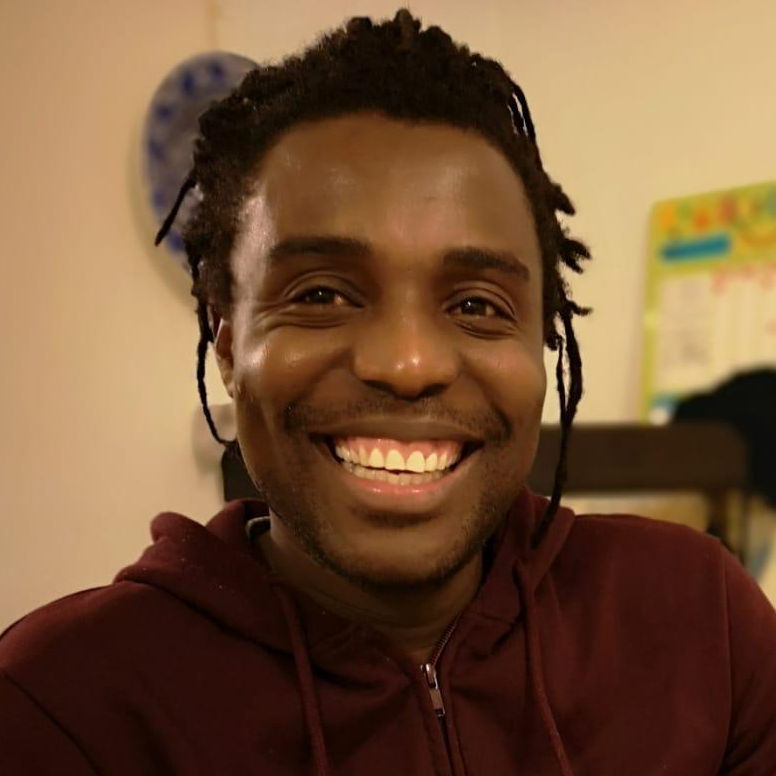 Aaron Mangawa
Born June, 2nd 1984 in Mangochi, Malawi
Aaron was born and raised in a village in Monkey Bay, Cape Maclear, on the edge of Lake Malawi. He attended primary and secondary school in Mangochi. After he studied at the Agricultural College in Lilongwe and thanks to his high grades, he obtained a scholarship paid by the Scottish government. This allowed him to study electrical engineering at the University of Glasgow in 2007. He was introduced to the European life, worked in the cleaning and catering industry and supported his family. Staying in Scotland had opened Aaron's eyes. It was the first time for him that he had traveled to another country. He saw possibilities and opportunities in terms of his personal development, but at the same time realized that he lived in a beautiful country with Malawi. When his friends asked him to go to the sea, he expected the beautiful, clear blue Lake Malawi. He had brought his swimming trunks with him to go swimming, but it was, of course, much too cold. He was pleased that his side jobs allowed him to help his family from a distance. Unfortunately, he had to end his studies early due to conflicts between Malawi and Scotland. He returned to Malawi in 2010 and became self-employed. Among other things, he was involved in car rental and arranging trips for tourists.
Aaron met Mariska in 2014 during her volunteer work in Malawi. They worked together intensively during Mariska's work as a coordinator. After the termination of Mariska's contract in Malawi and the decision to go to the Netherlands, a lot had to be arranged. Aaron had to pass the Dutch civic integration exams in South Africa and piles of paperwork had to be delivered to the Immigration and Naturalization Service (IND). In June 2016, Aaron received a temporary residence permit and came to the Netherlands. In 2016, he started working as a dishwasher at a restaurant and worked himself up to become a chef, shift leader and finally manager. He also studied and obtained his integration diploma. In those years he also started up projects in Malawi together with Mariska.
In October 2020, Aaron received his Dutch passport, and he is now busy supporting Malawi in addition to his job. He made sure, among other things, that his brother could study at the university in Malawi and graduate. He helped his mother building two rooms and selling chickens, allowing her to earn her own income. He also created opportunities for his nephew by offering a loan so that he could get his driver's license. The driver's license ensured that he could work as a driver, with which he was able to pay off the loan. Aaron knows what life is like in Malawi and how limited the opportunities are. He also knows how it can change your life if you do get a chance. He would like to see those same opportunities for his community, which will have a long-lasting positive impact on their future.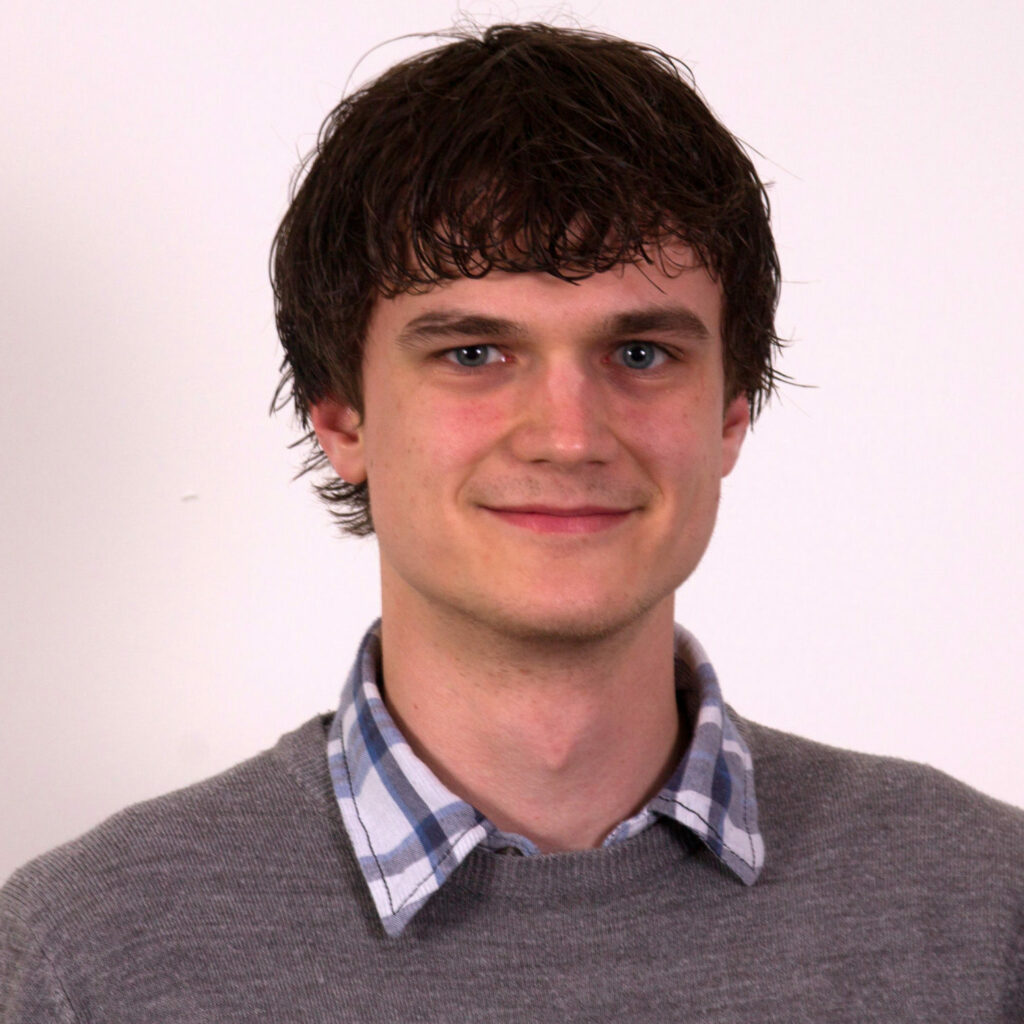 Johan Pijnenborg
Born March, 17th 1994 in Tilburg, the Netherlands
Mariska's brother Johan grew up with her ideals and has always been interested and involved. Johan came on board not only because he believes in the projects that Mariska and Aaron set up in Malawi, but also because these projects are proof that Aaron and Mariska are able to set up projects in Malawi with tangible results while guaranteeing transparency with regard to the sponsor funds. By working together with reliable contacts in Malawi, an impact could be made in Malawi from the Netherlands. Therefore, he convinced the other two founders to set up a legal foundation to make an even bigger impact.
Johan graduated in 2018 and obtained his Bachelor and Master degree in Chemistry. He is now working on his doctoral research and hopes to be able to contribute to society in the long term with scientific research. In his research, he develops new substances that are used to better understand diseases such as cancer, autoimmune diseases and infections. He is also working on the early development of new possible treatment methods for cancer. To ensure that as many researchers as possible have access to such substances, he is also working with colleagues on starting up a company to to sell them. With the establishment of 'OneHeartMalawi', Johan sees opportunities to be able to make a difference in the short term. This way he wants to contribute to empowering the people in Malawi and help them increase their chances.
Together we are a good team, each with our own experiences and expertise. Mariska through her volunteer and work experience in Malawi and love for writing. Aaron, with his familiarity of the country, the culture, the people and the ability of setting up projects in Malawi and finally Johan, with skills in creating websites and establishing an organization. We guarantee that 100% of your donation will go to the projects. Transaction costs and costs for maintaining the foundation and website are paid by the founders themselves. Together with our contacts in Malawi, we ensure your donation goes to supporting the cause. We will keep everyone that donated informed on the developments of projects and will prove that the money ends up well by posting updates, stories and pictures on the website.